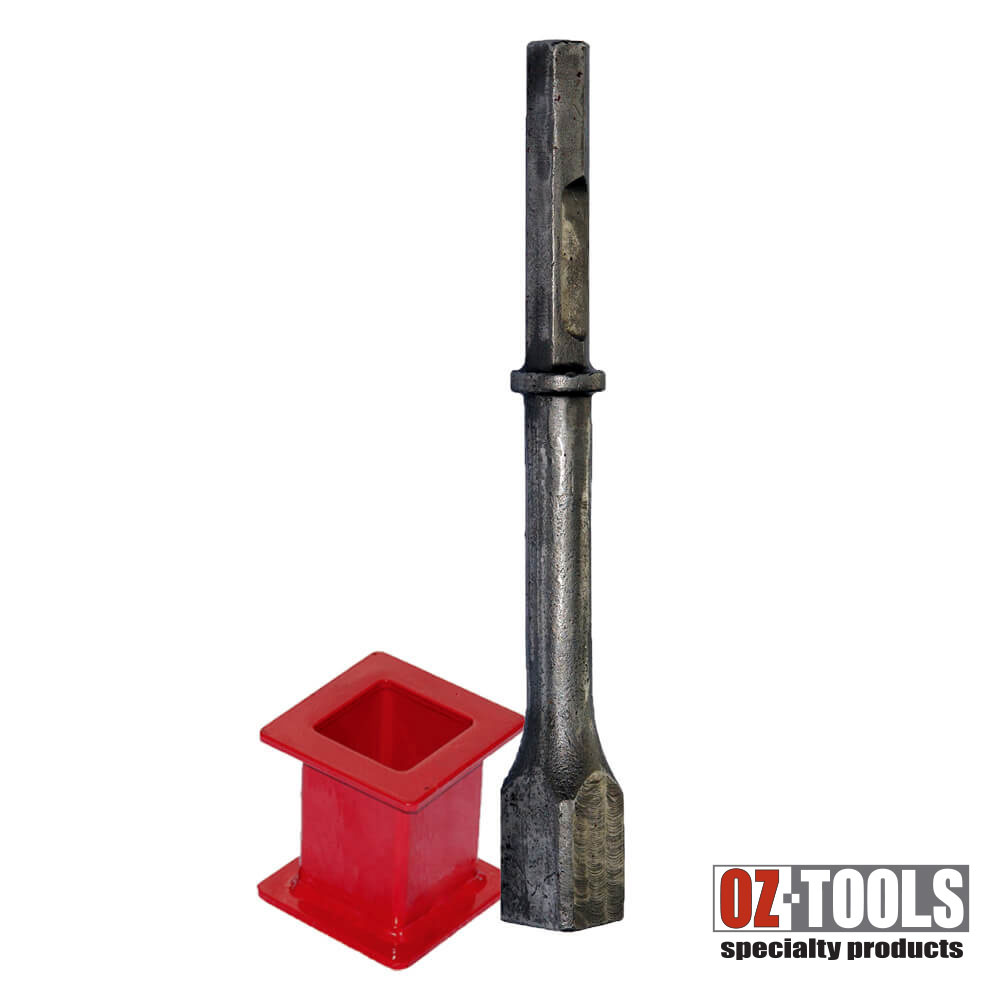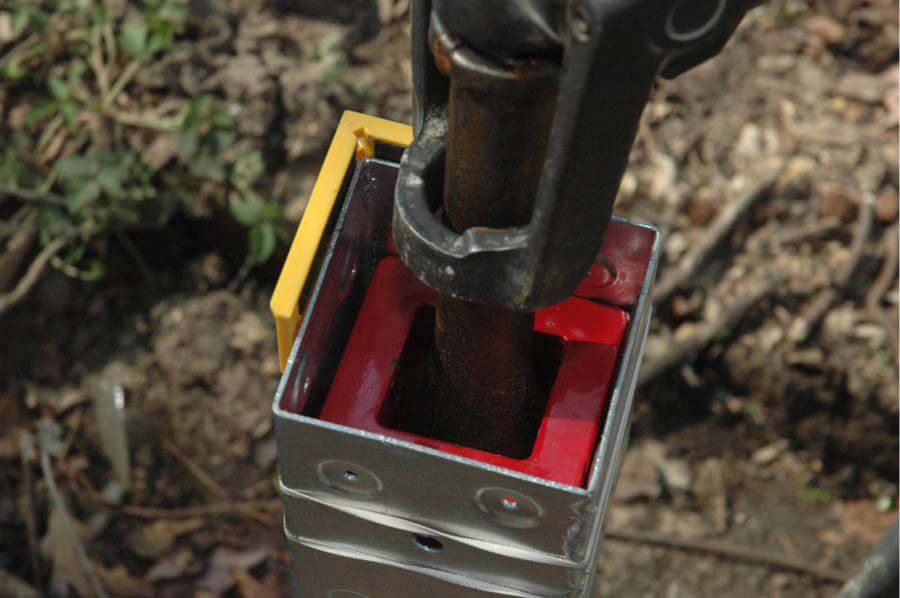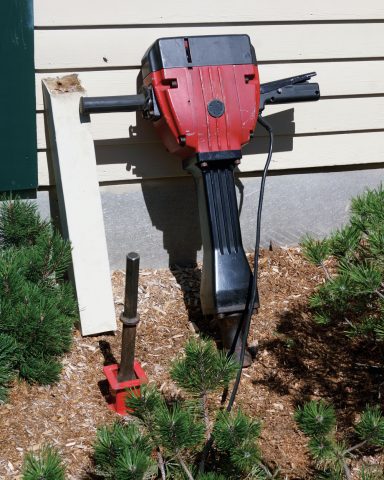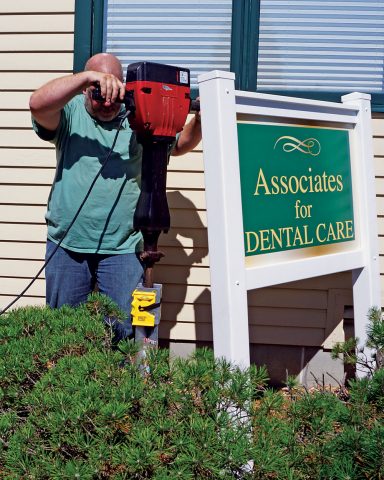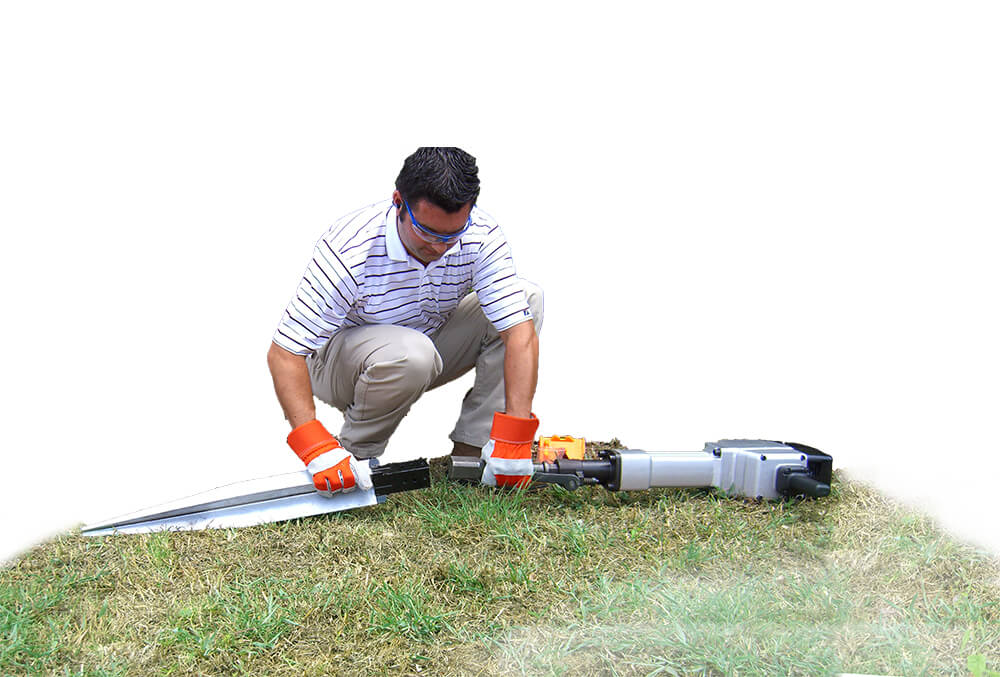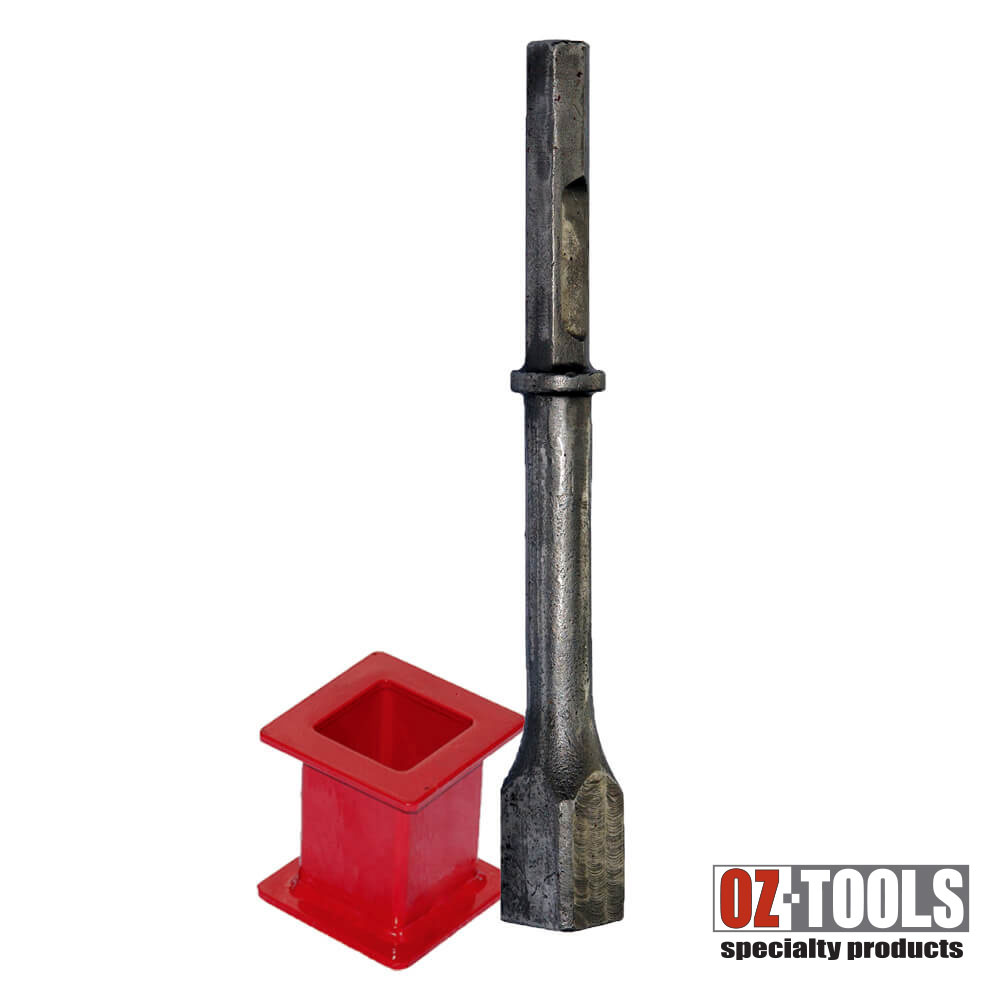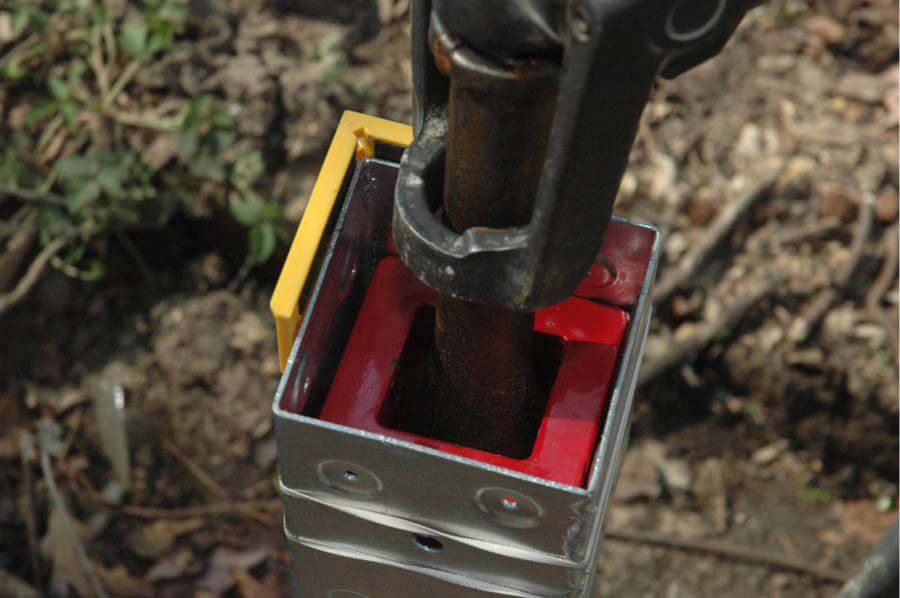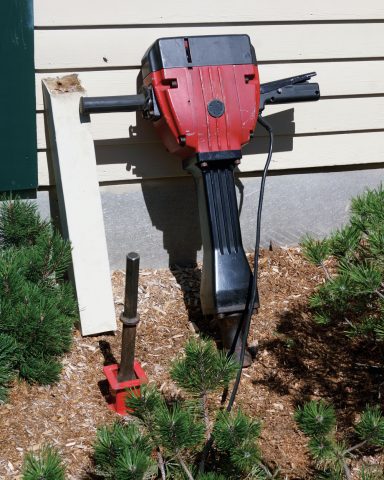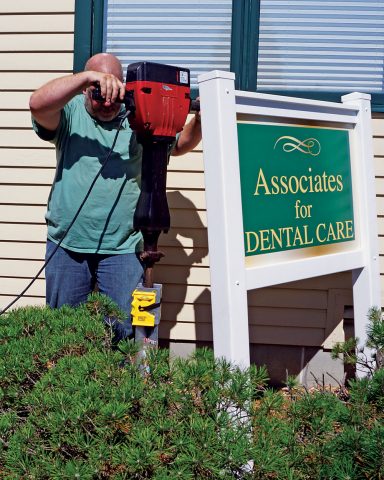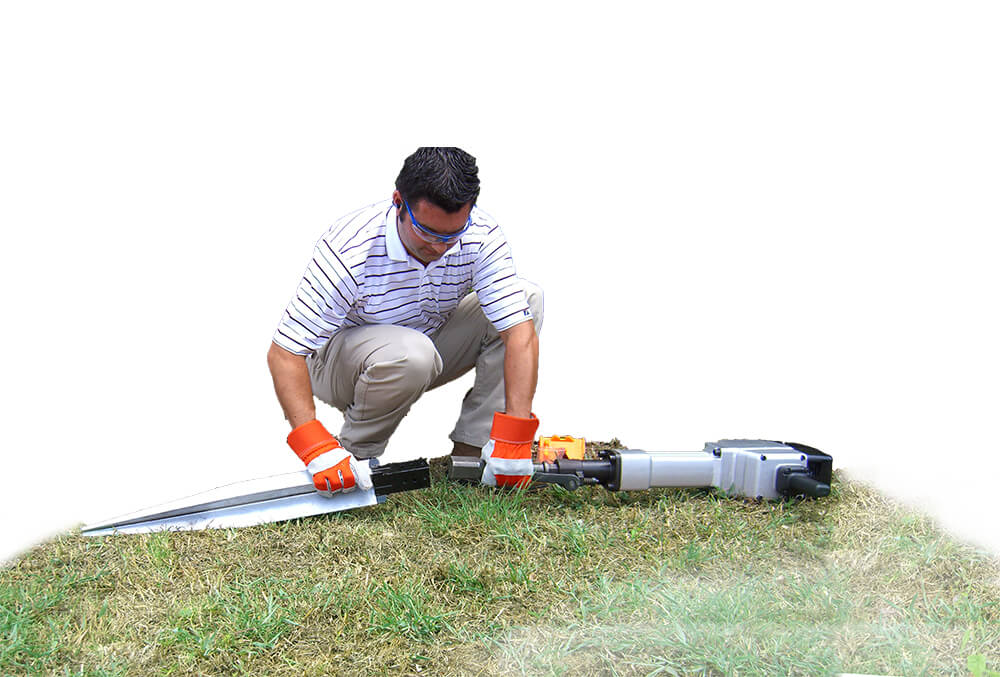 Jackhammer Driving Kit (JDK)
MSRP: $54.99

The Jackhammer Driving Kit (JDK) is great for large projects where the fastest installation is desired. The JDK Jackhammer Adapter Kit comes with a driving bit and HSP-T4 hammer spacer. The jackhammer bit (OH-01) fits a standard 1⅛" jackhammer chuck. The included HSP-T4 works with 4×4 wood posts, the purchase of an additional spacer may be required and will be noted with each product.
To use the Jackhammer Driving Kit (JDK) simply insert the spacer into the post sleeve and place the jackhammer bit on top of that. After you get it started, you'll want to attach your post level to make sure you're going in straight…then continue using the jackhammer until you've got it as far in as you want. How far… will depend on if you have a decorative OZ-Post and want to see the top of the sleeve or not…But, if you're using wood posts, then we recommend leaving an inch or so of the sleeve above-ground, to help avoid moisture from rotting your post and protects from yard equipment like weed-eaters.
Specify new and innovative building products for your most inspired projects. For FREE Download CAD, BIM, SPECS, 3D and more.

 Click Here
Additional information
Feedback (0)
Additional information
Weight
10 lbs
Dimensions
6 × 6 × 12 in
Features

• Jackhammer driver kit for large jobs
• Long lasting reusable tool
• Includes driver bit and T4 series spacer
• Driver bit fits standard jackhammer 1-1/8" hex
California Proposition 65
---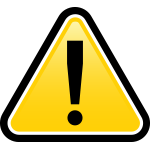 WARNING:
This product can expose you to chemicals including Arsenic, Nickel and Beryllium, which are known to the State of California to cause cancer, and Lead, which is known to the State of California to cause cancer and birth defects or other reproductive harm. For more information go to
www.P65Warnings.ca.gov