Project Plans: Specialty Pergolas for Unique Outdoor Spaces
OZCObp
Needing a shaded spot poolside or an outdoor living area off the house? From small to greater shaded poolside spots to an outdoor living area with each of these specialty pergolas have unique features like overhangs or curved joists and rafters each plan offers a great solution to your needs.
A pergola is an outdoor structure, usually found off the house or free-standing in your backyard or garden area used to create shade. The amount of shade can be determined by the number of rafter boards and spacing, vines or even canvas material can be added for even more shade. Our specialty pergolas feature various OWT Hardware for beam and rafter connections to create a shaded walkway, passageway, or sitting area. Vertical posts or pillars are connected to support cross-beams also using our patented hardware. Each set of plans will include material and cut lists along with simple construction steps to build the outdoor living structure you desire. As with all the OZCO Project Plans Laredo Sunset or Ironwood Style of hardware can be switched out depending on your personal preference. Add the OWT Post Bands which come in 4×4, 6×6 and 8×8 and you instantly reinforce your posts from splitting and create a great place to use a number of the Post Band Accessories!
Spend more time outside by building Project #125 the Cantilever Pergola Cover! The pergola looks weightless thanks to a stylish wooden cantilever but is actually quite sturdy and capable of providing enough shade to keep you comfortable on hot days. Perfect specialty pergola for small or irregular areas where a classic pergola would not fit.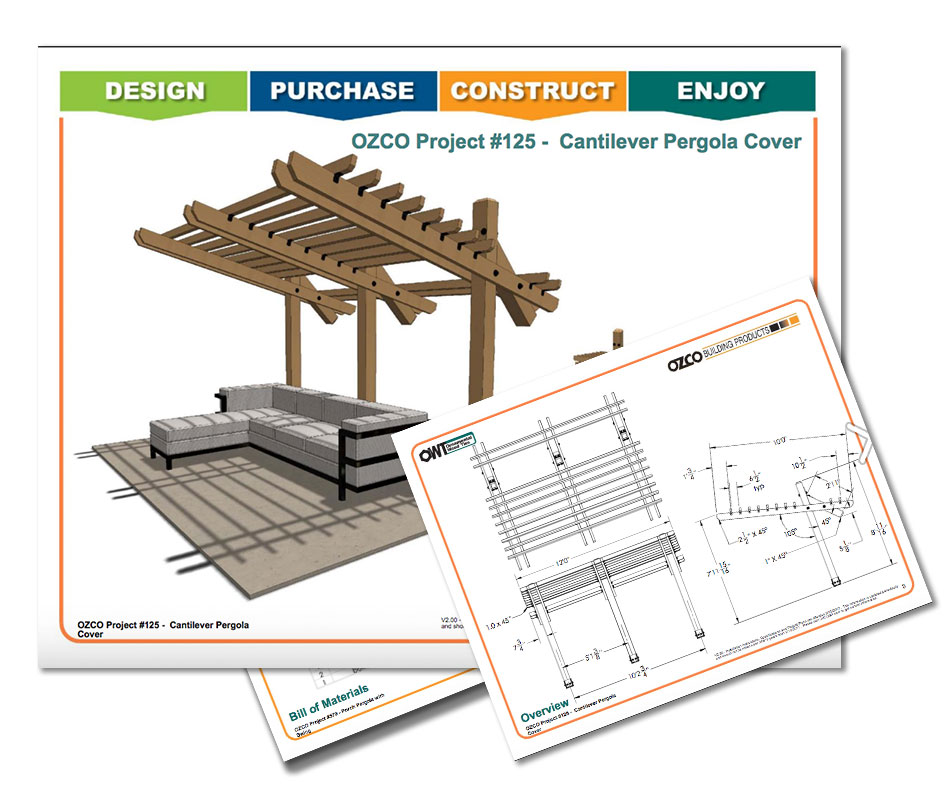 Designed to add a graceful style to your garden or backyard without restraining the space, Project #280 is one of the specialty pergolas with an overhang to provides even more protection from the sun. Add some lights, a swing, or a barbecue table and enjoy your pleasant summer evening in the quiet of your own backyard.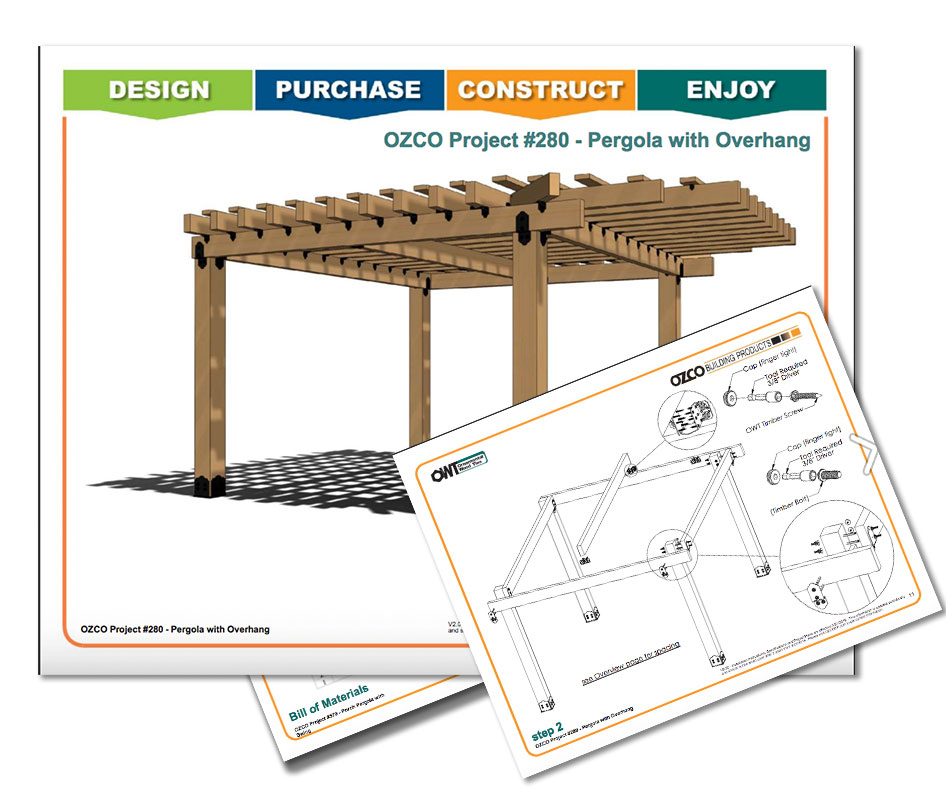 Needing a shaded spot poolside or an outdoor living area off the house? Project #321 The Attached 10×10 Pergola Style Cabana featuring curved rafters and a unique 2 6×6 Post installation is the perfect solution.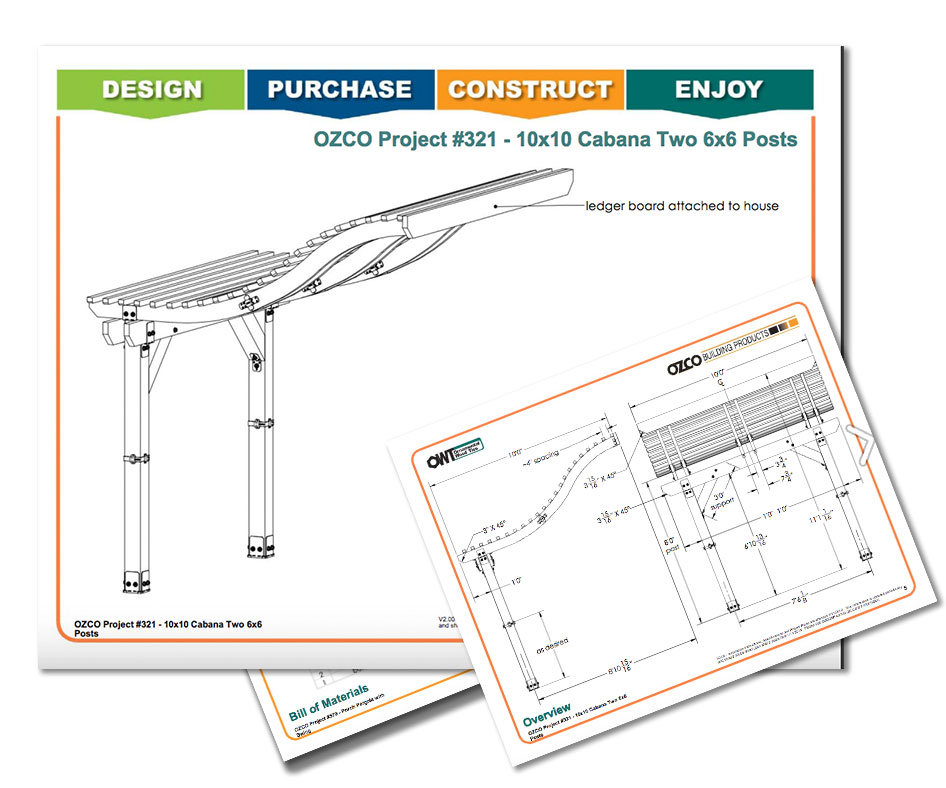 Similar to #321 (10×10), Project #343 offers a larger attached coverage 10×16 with 6×6 post-in-ground installation. A greater shaded spot poolside or an outdoor living area with the Pergola Style Cabana featuring curved joists and rafters is the perfect solution.